TradAir Collaborates with Snap Innovations to provide liquidity to Spot and Futures FX prices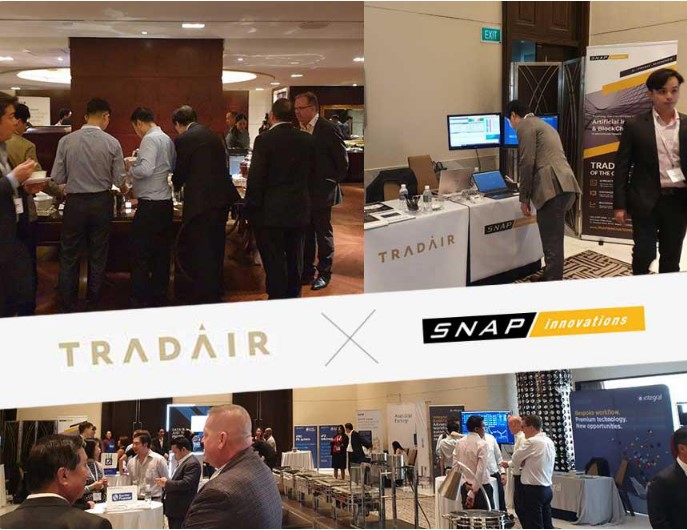 November 5th – 7th, 2019, singapore and Hong Kong. A collaboration event was held in The Westin Singapore and Grand Hyatt Hongkong to promote the collaboration between TradAir and Snap Innovations. The two companies have partnered to provide the NDF market a superior uncorrelated liquidity solution by creating a combined liquidity pool of exchange based and OTC based prices. Converting the futures market into OTC spot and vice versa for making into futures exchange.
TradAir
The leading provider of end-to-end front office trading solutions, designed to offer financial institutions the ability to enhance their client relationships and participation in the FX, CFD, and Crypto global markets.
TradAir provides an end-to-end infrastructure from price generation, dynamic distribution and white-label to aggregation and execution optimization.
Website: https://www.tradair.com/
SNAP Innovations
Provides customized trading solutions using ultra low latency connections and rapid rates conversion.
Website: https://www.SnapInnovations.com/