OCIM and SnapBots Collaborate on AI driven Fund
Category:
AI, Blockchain, Trading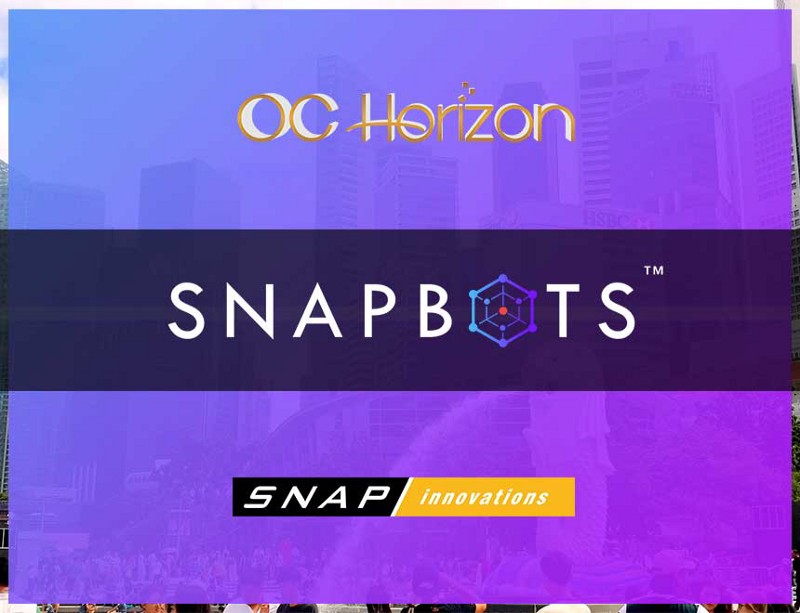 SINGAPORE, July 12, 2018 — OCIM (Overseas Chinese Investment Management) and SnapBots will be collaborating to launch OCIM Almega Fund. They will deploy SnapBots' proprietary AI technology to provide a multi-strategy approach across multiple asset classes in order to seek high returns from different markets.
OC Horizon Fintech is one of Asia's first funds to provide institutional and high net worth investors access to digital assets through a regulated and transparent investment vehicle. With a proven track record, the fund invests using a long/short strategy, with a multi-year investment horizon, hoping to realize significant returns resulting from the underlying implications surrounding society's ever-growing development in the disruptive technology sphere, including development in AI, big data, blockchain, and so forth.
SnapBots in one of Snap Innovation's most recent blockchain ventures. Snap Innovation focuses on artificial intelligence, financial technology and blockchain-related projects. They have developed advanced trading models and technologies that will give the OCIM Almega Fund an edge over the markets.
The Fund will be seeking out investments in various blockchain technologies and projects, aiming to contribute greatly to the new technology wave, with an emphasis on bringing great return to their investors.
SnapBots: https://www.snapbots.io
OC Horizon: http://ochorizon.com/
Snap Innovation: https://www.snapinnovations.com
Source: Medium